Help desk set up in Maguindanao barangay for voters with special needs
AMIEL MARK CAGAYAN, Reporter and Producer
ARTHA KIRA PAREDES, Writer
DATU ODIN SINSUAT, Maguindanao—A help desk for the "illiterate," persons with disabilities and senior citizens had been operating in a barangay here during the 10-day voters' registrations that ended Wednesday.
The desk was put up in Dalican by Alpha Phi Omega (APO) fraternity and sorority members to help registrants  who had difficulty filling their forms.
Thoe Macog, vice president of the APO Alumni Association in this town, said the assistance sped up the processing of forms of registrants who were "illiterate," have disability or are senior citizens.
APO volunteers estimate that about a tenth of those who registered in Dalican are PWDs  while majority of those they have assisted are senior citizens who cannot read or write.
As of 11 a. m. Wednesday, the last day of registration, only few registrants were sighted in Dalican as well as the town's other barangays.
Datu Odin Sinsuat had the biggest registered voters in Maguindanao as of 2010.  Data from the National Statistical Coordination Board show the municipality had 44,115 out of the 334,287 registered voters of Maguindanao.
Although the Commission on Elections prioritized PWDs and senior citizens, some registration centers in the municipality were not PWD-friendly. Some elevated centers had no ramps. In centers where registration was held in gymnasiums, biometrics machines were placed on the stage.
(ARMM WATCH  is a project of VERA Files in partnership with MindaNews, The Asia Foundation and Australian Agency for International Development. )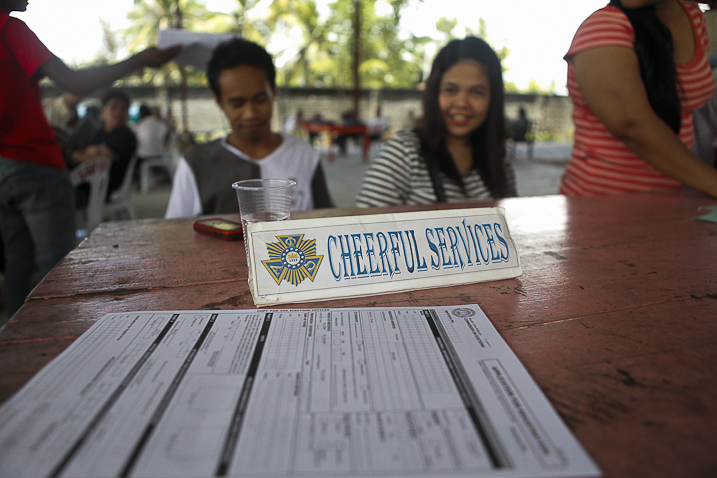 Tagged ARMM registration, PWD, PWDs