Achelle Hofileña Guion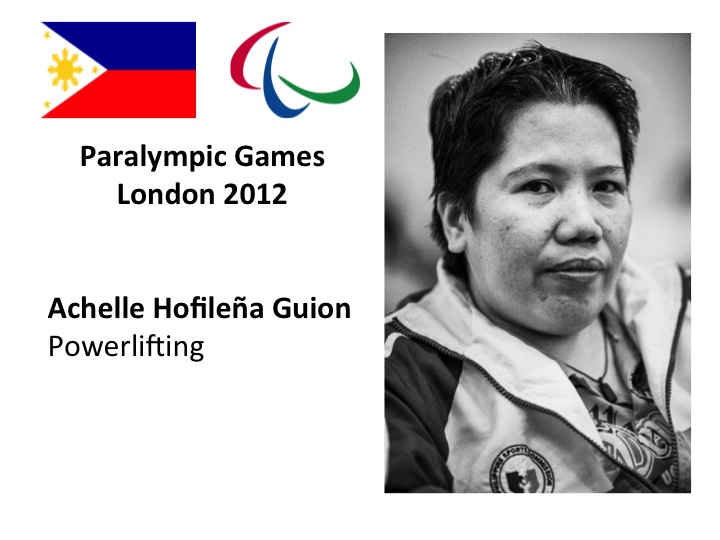 Date of Birth: December 29, 1971
Hometown:  Bacolod City
Current Occupation:  Production Worker
Disability: Orthopedic impairment
Cause of Disability: Polio
Years in Competitive Sports: Since 2004
Recent Awards and Accomplishments:
Bronze medalist, Vietnam Asian Games
Silver medalist, Malaysia Fespic Games
Silver medalist, Thailand Asian Games
Silver medalist, China Asian Paralympic Games
Forty-year old Achelle Guion joins the Philippine delegation to the Paralympics  for the first time. Guion, who works for Tahanang Walang Hagdanan, started joining powerlifting competitions just for fun more than 10 years ago.
She won several competitions even without formal training, and caught the attention of the Philippine Sports Association for the Differently Abled (PHILSPADA) in 2004. She was invited to join the Philippine team.  In last year's ASEAN ParaGames, Guion won the gold medal in her event.
While she encourages other PWD athletes to try and join the Philippine team, Guion says that they must really love the sport because it requires a lot of training and use of personal resources..—Mario Ignacio IV
Click here to see the other 2012 Paralympians